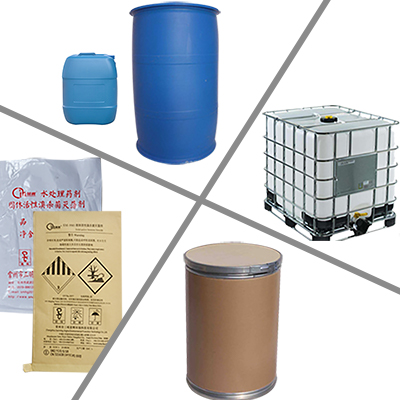 Performance features:
The product is a new type of organic phosphonic acid, polycarboxylic acid, sulfonate copolymer, mainly used in coal-fired power plants or coal chemical enterprises ash water and ash water reuse pipeline, for ash water and ash water reuse water screening out of the composite scale inhibitor. It has the function of strong chelating calcium and magnesium ions in water and dispersing tiny crystals efficiently. The organic and rational combination and synergy of various monomer agents can make the crystal lattice distortion of new scaling crystals, and the crystal lattice distortion can be caused by the organic coordination and synergy of various kinds of monomer agents. To loosen or disperse in water and be washed away by ash water. It has the following characteristics:
◎The carboxylic acid groups in the pharmaceutical molecules have only a weak adsorption force on the surface of the suspended particles, and retain the dispersion of some of the suspensions; and the sulfonic acid group has only a weak adsorption force on the surface of suspended particles, and its negative charge has repulsive force on suspended particles with the same charge. The repulsive force prevents the suspended particles from condensing into large particles and depositing on the heat exchanger. Nonionic functional groups not only have a strong attraction to the surface of suspended particles, but also can repulsion suspended particles to prevent their deposition.
◎Low-molecular-weight phosphonates are resistant to high temperature and difficult to hydrolyze. Sulfonate copolymers are highly dispersive to suspended particles.
◎Excellent performance of scale inhibition and dispersion can effectively improve the utilization rate of ash water, reduce the discharge of sewage and save water resources while protecting the environment, and can reduce the pressure of sewage treatment in the later stage.
◎Suitable for high temperature, high hardness, high PH value ash water system, can be used at high temperatures below 300 ℃, still has a good scale inhibition and dispersion performance.
◎It not only has excellent scale inhibition to calcium carbonate, but also has good scale inhibition and dispersion to calcium phosphate, calcium sulfate and ferric oxide hydrate.
◎It has the advantages of better corrosion inhibition, prolonging the service life of the equipment, and creating greater comprehensive economic effects for the users.
Experimental results of scale inhibition and dispersion of ash water

Additive concentration (mg/L)

0mg/L

50mg/L

90mg/L

Initial concentration (NTU)

2502

2502

2502

Initial calcium hardness (mg/L)

856.2

856.2

856.2

Turbidity after 4 hours (NTU)

434

2257

2377

Calcium hardness of after National Standard Test (mg/L)

76.2

748.6

791.5

Dispersion rate (%)

17.3

90.2

95.1

Scale inhibition rate (%)

86.2

91.7
Physical and chemical indicators:
Types and technical parameters of ash water scale inhibitor and dispersant

SM-8531

SM-8532

SM-8533

Appearance

Yellow to brownish-red transparent liquid

Solid content (%)

≥28

Total phosphorus (Based on PO43)

≥15

8-15

3-8

Density(20℃)g/cm3

≥1.1

PH value (1% aqueous solution)

2.0-5.0
How to use:
Adopting continuous dosing method, adding evenly to the system, the dosing point is after flocculation process and before clarification tank. The dosing concentration depends on the quality of water and the working condition. The recommended dosing concentration is as follows: ash water suspended matter ≤100mg/L, corresponding to the concentration of 60mg/L, suspended matter increased by 5mg/L, corresponding to the increase in the concentration of 2mg/L. The best dosing concentration is based on the field water quality test concentration.
Packaging and storage:
SM-8531

SM-8532

SM-8533

Packaging

Polyethylene or polypropylene plastic drums

Specifications

25kg or 200kg or 1000kg

Storage

Dry, ventilated place, protected from insolation during transportation

Validity

12 months



http://smchem88.com/en/ChanPinZhongXin_v174.html